Transforming Retail & CPG With AI and Dataiku
Untap new ways to improve the customer experience, optimize operational efficiency, and drive productivity with Dataiku Solutions. Pre-built projects and ready-to-use templates accelerate the delivery of your AI use cases in all parts of the business.
Garner Actionable Customer Insights
Put the power of AI in the hands of your marketing team. With Dataiku Solutions, they'll get advanced insights on customers for more effective targeting and messaging.
Segment your customers depending on their purchasing behavior, so that you can have more tailored interaction with them.
LEARN MORE
Analyze your customer-rated reviews. Extract valuable insights from a large amount of text data.
LEARN MORE
Deep-Dive Into Data at Scale for Better Predictions
To which areas should products be shipped and in what quantities? Which customers are, or will become, our most valuable? Answer these questions and more with AI and Dataiku Solutions.
Predict the future value of your customers and organize them in well structured groups, in order to optimize your efforts to increase revenues over time.
LEARN MORE
Forecast the future demand of your products at your preferred granularity. Define your time horizon and look into the future to optimize stock allocation, optimize pricing strategies and much more.
LEARN MORE
Bring a Personalized Experience With More Effective Recommendations
Today's customer wants personalized content — AI is a must-have for doing it at scale. Dataiku Solutions jumpstart that effort, helping teams both conduct analysis and deploy experiences.
Extract key business patterns from your sales: optimize product assortment and pave the road to recommendation.
LEARN MORE
Push the right product to the right consumer by building a recommendation system using collaborative filtering and machine learning.
LEARN MORE
Bring Efficiency to Every Corner of the Business
Inefficient processes are where AI systems shine brightest, driving proficiency and productivity in areas teams might not even imagine. Discover what's possible with Dataiku Solutions.
Support impactful decision making on your distribution network.
LEARN MORE
Optimize stock levels across locations, improve fulfillment SLAs, and minimize order shipping costs.
LEARN MORE
Do Even More With Dataiku
This plugin provides a read connector to fetch data from Hubspot, one of the leading CRM platforms
Learn More
Don't Take Our Word for It
That's the added value of Dataiku: it's not only the ability to build a solution or come up with an algorithm, but also the ability to deploy, maintain, and improve it.

Randy de Heus — Manager of Business Insights & Data Analytics at Action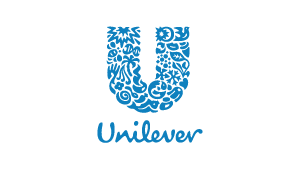 Hear from Unilever and Capgemini as they discuss various ways that both of their organizations are aiming to untap actionable insights from data they gather on their consumer behavior, through data science and analytics. With a strategy in place for leveraging these insights, teams better understand the voice of the consumer and execute upon their needs.
watch now