Discover Dataiku
The all-in-one data science and machine-learning platform that brings everyone together to drive transformative business impact
Where All Data Practitioners Work Hand in Hand
"I didn't want to limit my talent acquisition to just Python or just R — I was looking for a workbench that was data science-ready so we could do some of the advanced techniques that other vendors wouldn't provide, something that would level the team so that we could collaborate on the same platform, and something where we could increase overall effectiveness." Aviva

Tom Spencer, Head of Customer Data Science
A Unified Virtual Environment Where Users Work the Way They Love
Where Data and Intelligence Become Ubiquitous
Dataiku enables you to create, share, and reuse applications that leverage data and machine learning to extend and automate decision making.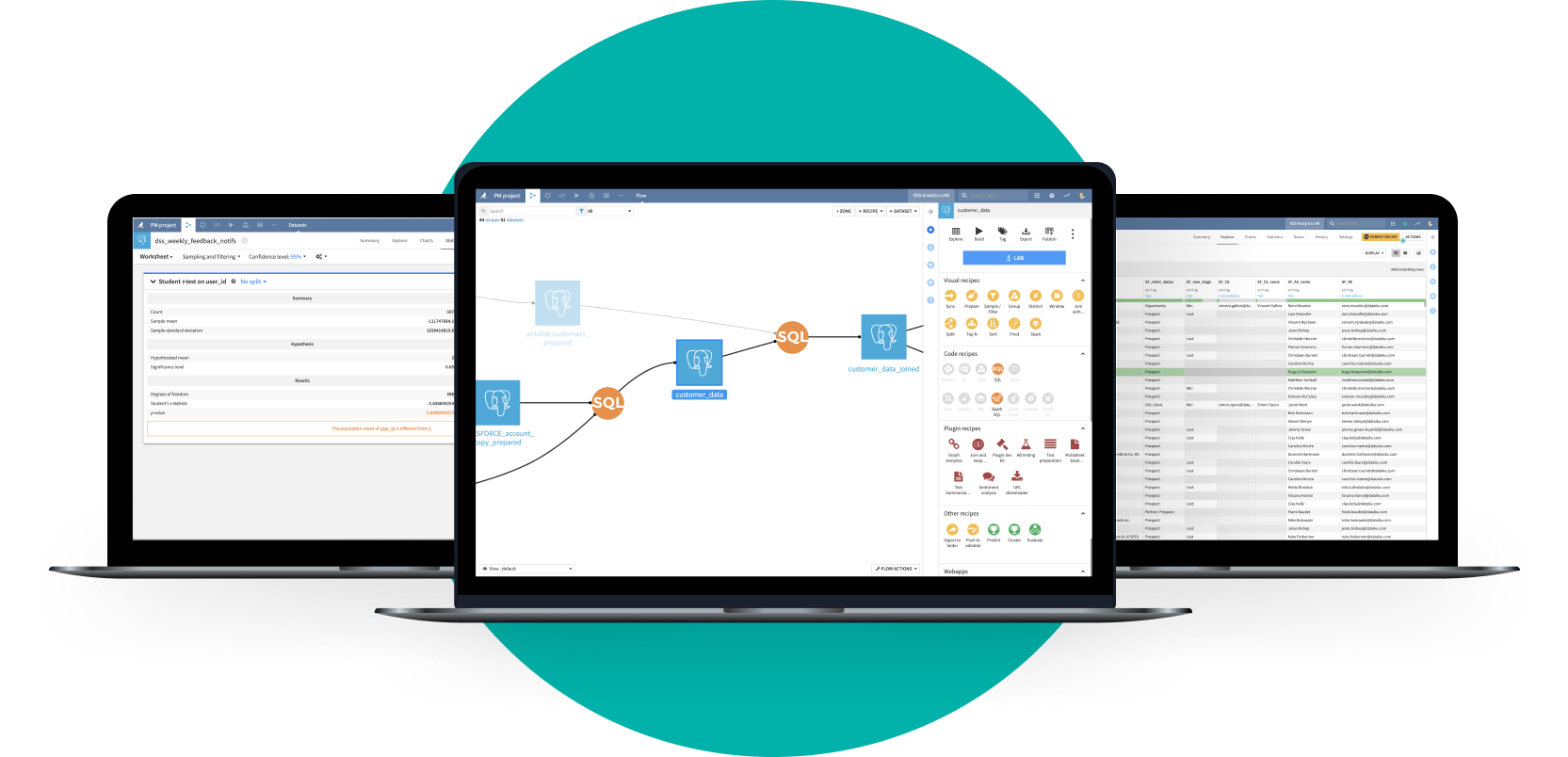 Where an Enterprise Can Control AI and Deploy It to Everyone
Dataiku was built to help AI scale safely across all dimensions within an organization: data, number of applications, number of employees leveraging AI. Dataiku provides a way to deploy AI safely and effectively.
The Most Complete Platform for AI
Dataiku is the platform democratizing access to data and enabling enterprises to build their own path to AI in a human-centric way.
Designed for the Enterprise
Dataiku is for teams who want to deliver advanced analytics using the latest techniques at big data scale.
Get Started with Dataiku
Start an online hosted trial, download the free edition,
or compare the features of the Lite, Team, and Enterprise editions.
Get Started