Version 1.4 – January 2015
Geographic data visualization (BETA)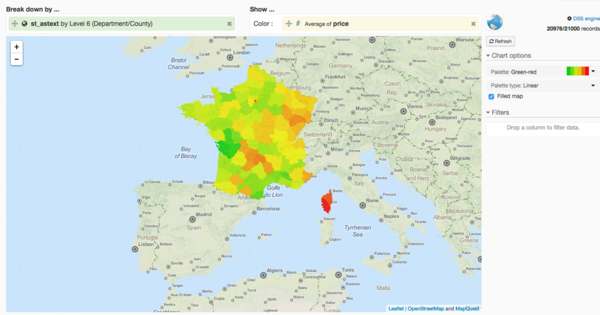 Automatically display your geographic data on beautiful maps.
Also includes many new
geo-related features.
New visual data transformations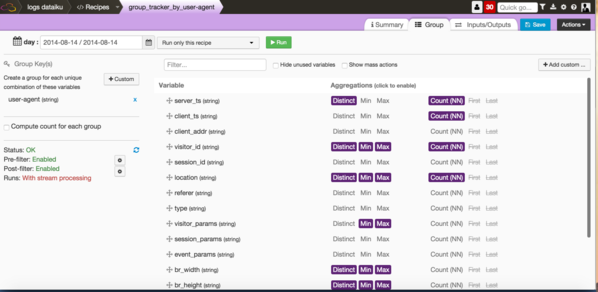 Do more without code with DSS
Group and aggregate rows (in-memory, in-database or on-Hadoop)
Split datasets
Filter rows
Enhanced enterprise security
Improved integration with enterprise security architectures
Interact with Kerberos-secured Hadoop clusters
Connect DSS to your enteprise LDAP directory
---
Version 1.3 – October 2014
Advanced clusters profiling

New visualizations and insights let your explore the results of your clustering
models.
View and compare data distributions
DSS automatically generates the most prominent facts for each dataset
Give labels and descriptions to your clusters
New R support
Do you use the R langage for your data analytics ? DSS now has advanced R integration
Read and write datasets on any storage
directly from R
R notebook for interactive work
Hadoop File Formats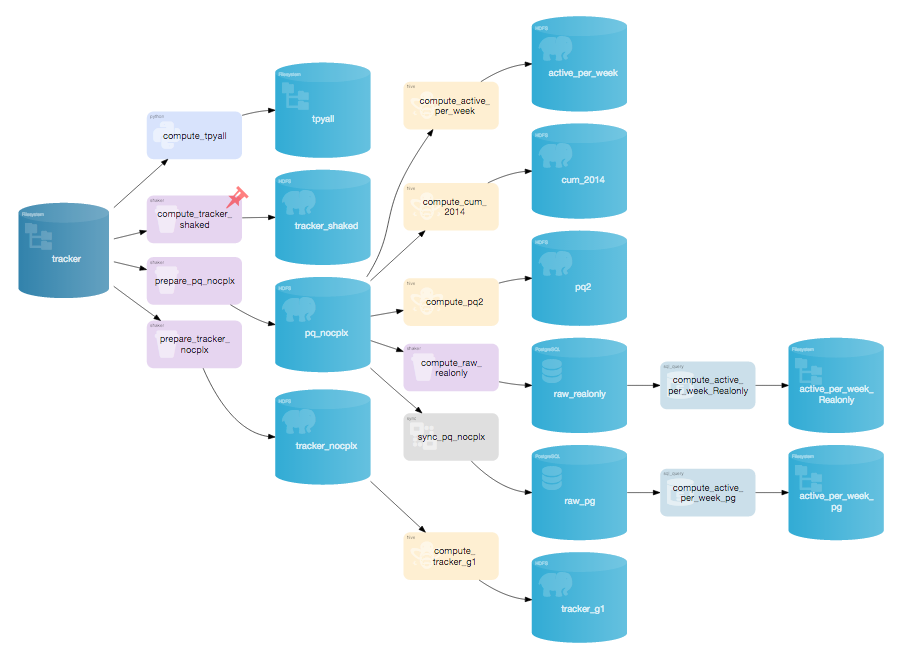 DSS now has support for many new Hadoop file formats. Including Pig, Hive, Impala and complex types support
Avro
Parquet
Sequence files
RC and ORC files
More flexibility for complex data flows

Preview your jobs and understand how your datasets interact
New features for advanced partitioning
And much more in DSS !
Read our
release notes
and our
blog posts
for more details.