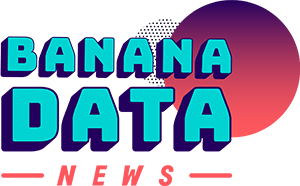 The last season of Banana Data podcast, a data science podcast focused on the latest and greatest in tech, AI and trends in the data science ecosystem.
Subscribe for updates
STAY IN THE KNOW ABOUT EVERYTHING HAPPENING AT DATAIKU
<![endif]-->
Episode 1: What Does It Mean to Humanize Data?
In Season 5, we ushered in the notion of humanizing data science. In this episode, we explored the importance of storytelling with data. We take a look at model accuracy, the threat of generalized results, and how to understand and demonstrate the nuanced results of your models.
Episodes
Episode 2: Create Technological Emotional Bonds w/ Creative Intelligence
Episode 3: Rise of the Data Citizen
Episode 4: Methodology & Functionality in Differing Data Science Roles
Episode 5: What Happens When Humanization Fails
Episode 6: The Importance of Human in the Loop AI With Christina Hsiao
Episode 7: Leverage Storytelling With Data
Episode 8: Data Visualization w/ Nathan Mannheimer
Episode 9: Floor to Ceiling Data Strategy
Episode 10: Ethical Implications of Humanizing Your Data
Stay Up to Date With Everything at Dataiku
Sign up for our newsletter and get monthly updates of everything going on at Dataiku: new content, product updates, upcoming events, and everything the Dataiku team has been up to!
Sign up now