Business Overview
The imminent enforcement of the EU AI Act is a clear statement of the importance and risks presented by AI in our societies. The regulatory objective is clear: to ensure all organizations are fully intentional in their usage of AI and manage all related risks appropriately.
Similar to GDPR, the EU AI Act demands that organizations implement an extensive audit trail of AI systems and classify them based on a number of risk factors. By creating a common taxonomy, this new regulation offers organizations an opportunity to take better control of their AI systems – with the risk of penalties in case of ill-managed enforcement. Estimated costs of compliance for organizations across the EU with associated costs increasing sharply the longer the delay in implementation. Anticipation is critical to turn a potential regulatory burden into an acceleration potential.
With the EU AI Act Readiness solution, organizations can get a head start on developing a strong understanding of the requirements from the draft text of the act and be better prepared to implement enforcement of the appropriate controls when the Act becomes enforceable in the coming months. By anticipating these upcoming changes, organizations have an opportunity to reduce their future cost of compliance, accelerate their change management and ensure they turn this first regulatory framework from compulsory activity to opportunity.
Highlights
Visual and linear alignment of requirements under the EU AI Act

through a simple and intuitive governance workflow.

Easily access key provisions in the act to gain a fuller understanding of requirements.
Adjust the project workflow for the risk level of the AI system to ensure compliance with the appropriate requirements under the Act.
Create an auditable log of decision-making by centralizing and preserving documentation to validate key requirements.
Manage stakeholder signoff by centralizing decision-making through a single compliance process across teams.
Apply post-market monitoring

of AI  systems using Dataiku's model and project registries.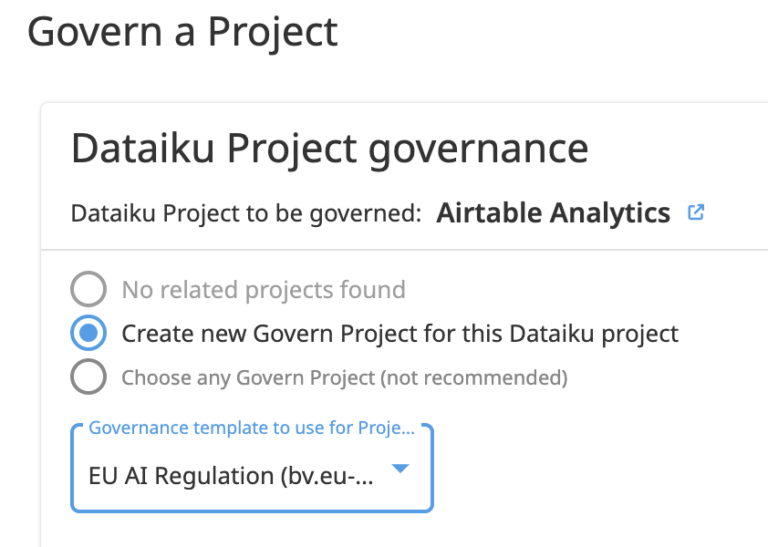 Instant import via Dataiku Govern
Easily align project risk against the requirements of each category as defined in the Act
Quickly identify key requirements for compliance throughout the development process
Clear and concise requirements with links to the core text for validation.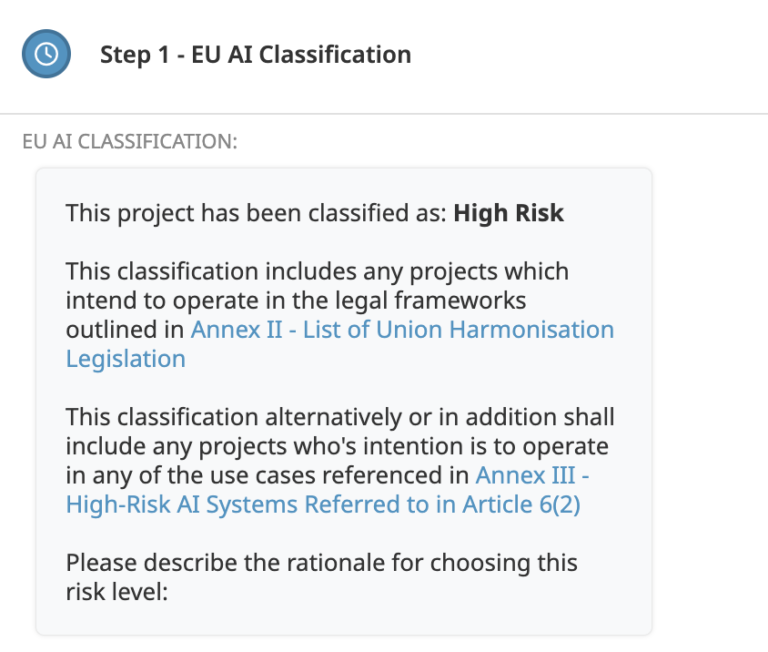 Validate risk categorization on a per-project basis
Follow clear links to relevant annexes to validate that projects are accurately classified and appropriate requirements are being followed for each risk level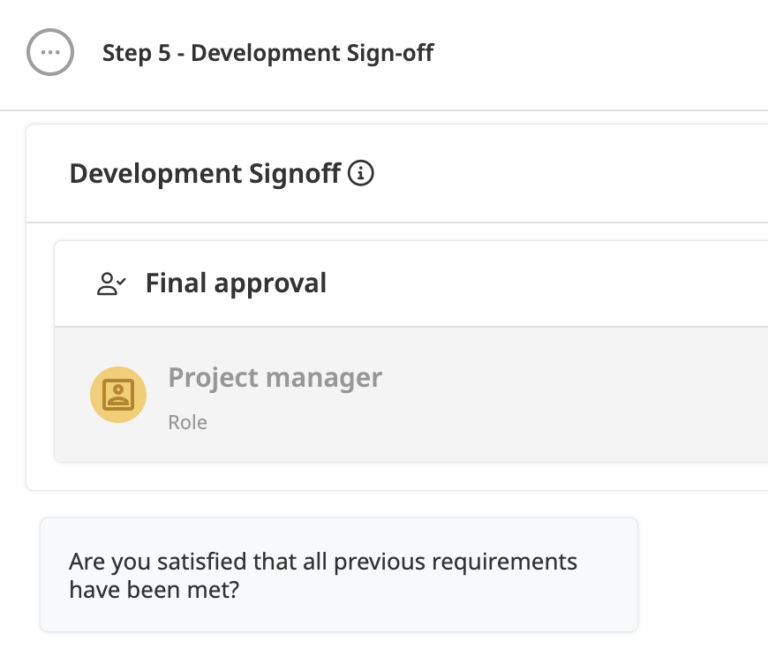 Built-in signoff at key points through the development process to anticipate and minimize compliance costs
Validate that key documents are being captured and versioned to ensure projects remain compliant throughout the development process
Track risk and value classification of key projects
Heatmap shows risk and value categorization of key projects at a glance