Code

Python, R, and SQL
interactive notebooks
Create reusable
Python or R components
Code

Python, R, and SQL
interactive notebooks
Create reusable
Python or R components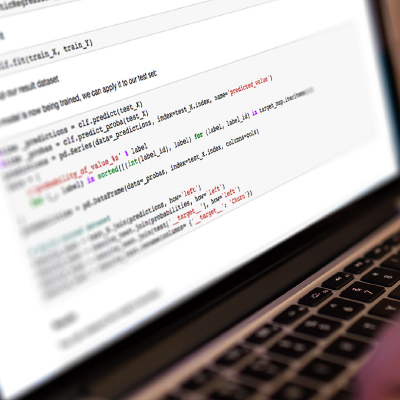 Interactive Python, R, and SQL notebooks
Discover and plot data with interactive (REPL) notebooks.
Integrates Jupyter for advanced syntax coloring and completion (Python and R).
Create your own updatable custom reports.
Use pre-templated Notebooks to speed up your work.
Interactively query databases or data lakes through SQL Notebooks (support for Hive).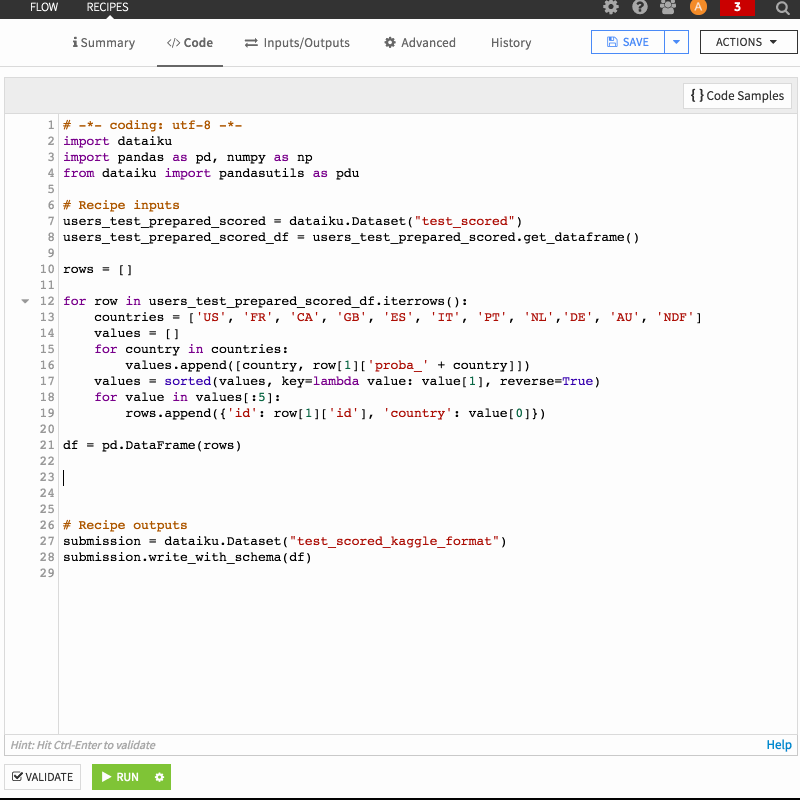 Code and share your own recipes
Use your favorite (big data) programming languages to add arbitrary custom logic.
Code your own recipes in Python, R, SQL, Shell, Hive, Impala, Pig, Spark SQL, Spark Scala, PySpark, SparkR or sparklyr.
Save your most useful code snippets and share them with other users.
Scale your code by submitting Python or R jobs to Kubernetes clusters.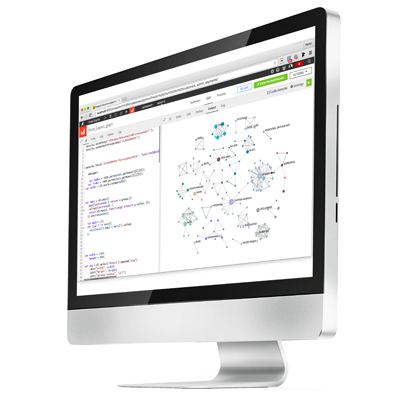 Code your own visualizations
Create your own web-based visualizations using the best Javascript libraries (d3.js, Leaflet, plot.ly, ...).
Create advanced web applications with a Python backend.
Use Bokeh or Shiny to create compelling interactive visualizations.
Keep all your custom web applications secure with API keys management.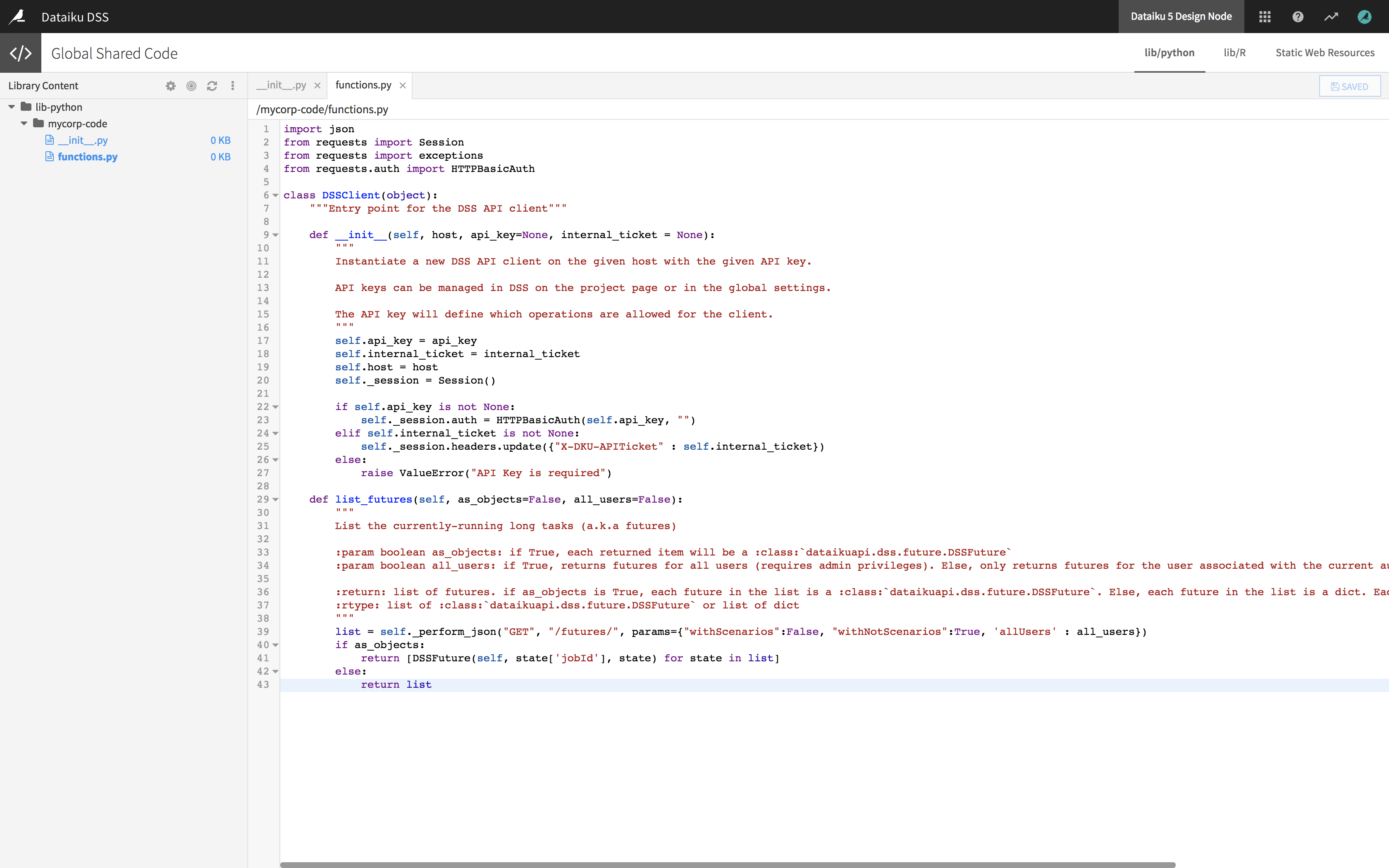 Create reusable components and environments
Reuse existing code assets through shared Python or R libraries.
Extend native Dataiku capabilities by developing Plugins using R or Python.
Create R or Python code environments to ensure reproducibility and compatibilty.
Create Python-based custom steps for your Dataiku scenarios.