Dataiku Environmental Report 2022
Dataiku is committed to sustainability.
To confirm our intent, we partnered with Watershed, an external carbon assessment organization, to conduct a Greenhouse Gas Protocol-compliant carbon footprint assessment for 2021 alongside our 2019 and 2020 measures, updated for accuracy.
Dataiku Global Footprint Overview
Dataiku's global emissions increased year over year but when we compare absolute emissions on a per-employee impact, Dataiku's per-employee footprint actually decreased by 1.69% between 2020 and 2021. Part of this was due to pandemic-induced work-from-home practices and restricted travel.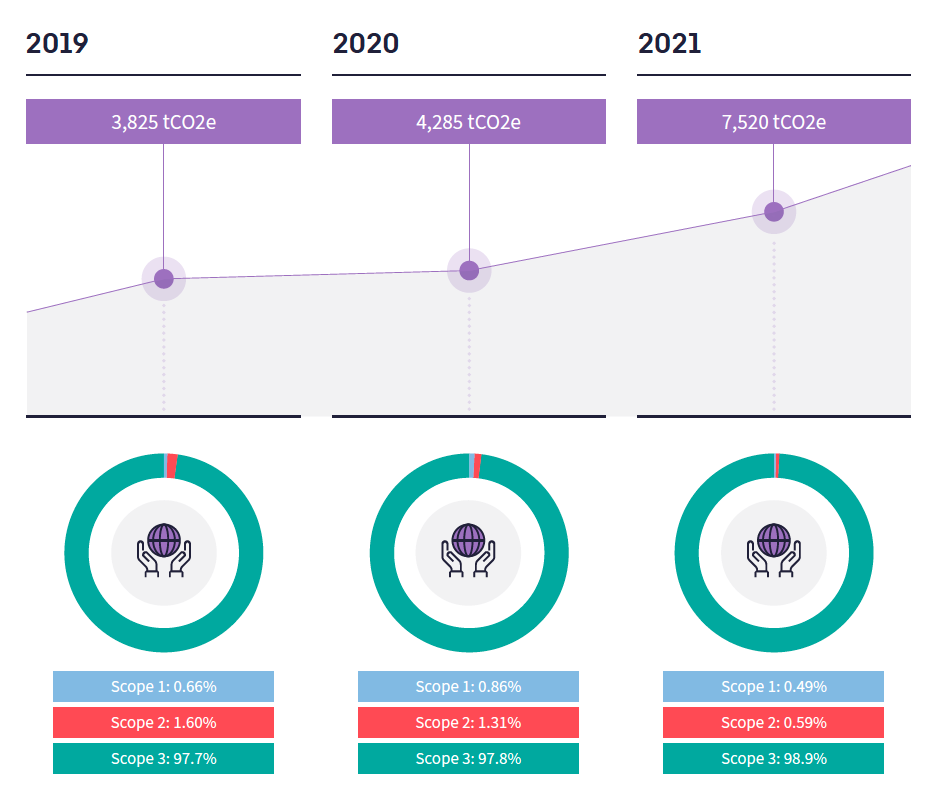 *Scope 1, 2, and 3 is a way of categorizing the different kinds of carbon emissions a company creates in its own operations, and in its wider value chain. For Dataiku, Scope 1 relates to company facilities, Scope 2 electricity usage, Scope 3 includes supply chain, business travel, cloud usage, and employee commutes.
Zooming into 2021
Our Scope 3 accounts for 99% of our global footprint, including our travel emissions (18.8%) and supply chain expenses (72.92%).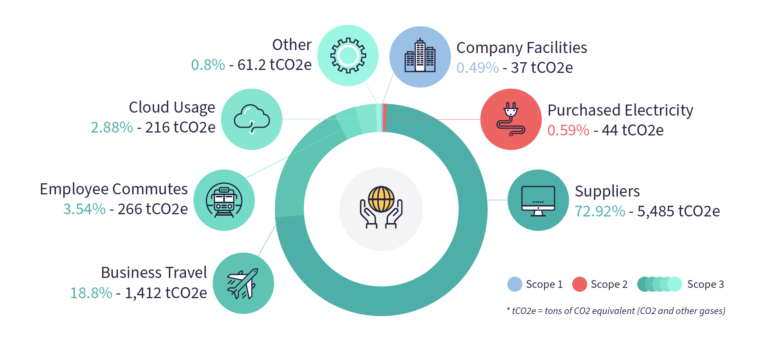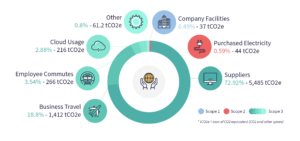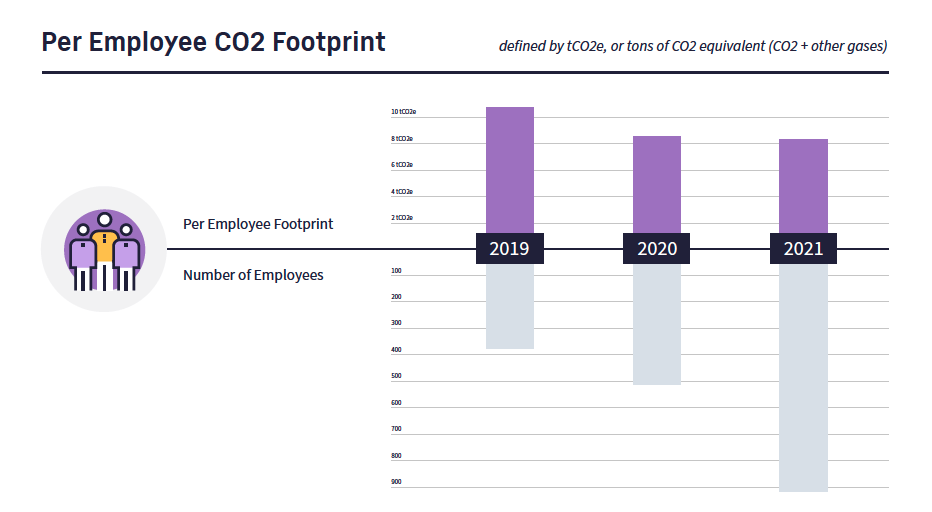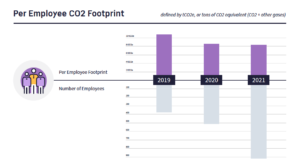 Building the Future
Launch of an internal Climate Ambassador Program to unleash employees' power to fight climate change
Build up a reduction roadmap with Watershed to align with our Net Zero commitment target and SBTI standards
Purchase 100% clean energy to align with our Net Zero commitment
Dataiku will publish its data-driven carbon reduction plan — setting up cross-department and cross-geo strategies to reduce our upstream Scope 3 emissions.
From this certified and auditable analysis, Dataiku's next step is to develop a carbon reduction plan to effectively put us on a path to Net Zero by 2050.