Drag and drop insights
on your data
Python, R,
and SQL notebooks
Scalable data mining
with Spark & Hadoop
Drag and drop insights
on your data
Python, R,
and SQL notebooks
Scalable data mining
with Spark & Hadoop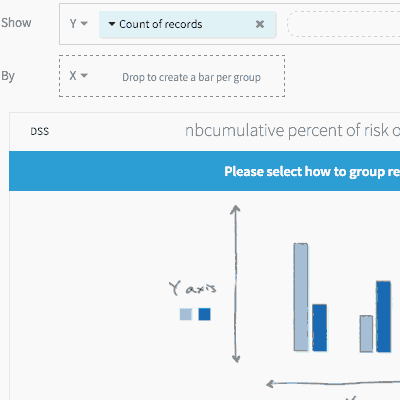 Immediate visual insights
Drag and drop data to build graphs for enhanced data exploration and immediate visual insights.
With over 25 built-in chart formats, understand your data in the blink of an eye.
DSS automatically computes charts on your existing Big Data infrastructure (SQL or Impala) for optimal performance.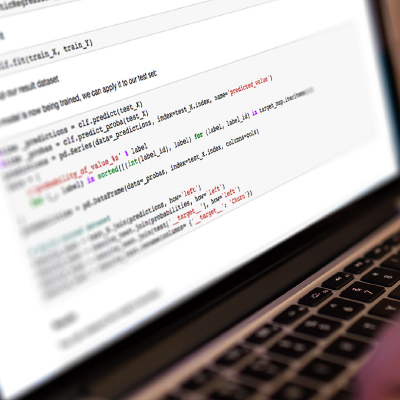 Interactive Python, R and SQL notebooks.
Discover and plot data with interactive (REPL) notebooks.
Integrates Jupyter for advanced code coloration and completion (Python and R).
Create your own updatable custom reports.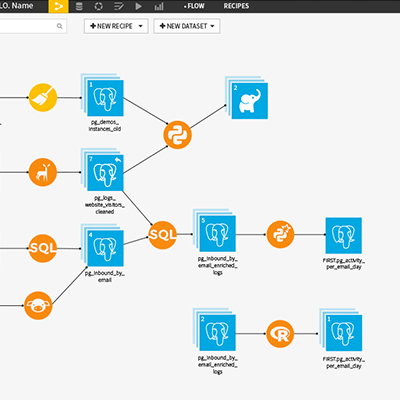 Mine at scale with Spark & Hadoop
Both visual and code-based analysis runs on your cluster.
Full support for Spark (PySpark, SparkR, SparkSQL).
Integrates with Hadoop's engines (Hive, Impala, Pig).